Sunflower oil filling and blowing equipment shipped to Uzbekistan
On January 14, 2022, "Dingsheng Machinery " completed the delivery of two 40-high cabinets, the delivery equipment is the sunflower oil filling and blowing equipment purchased by customers in Uzbekistan. This equipment can realize the filling of different volumes, 0.9L, 1L, 1.5L and 5L of sunflower oil filling. This set of 4-heads high precision filling production line, including automatic filling machine, conveyor belt, stainless steel detection light box, automatic labeling machine, laser engraving machine, automatic capping machine, sealing machine, bottle blowing machine.

This sunflower oil filling production line uses high-tech filling equipment controlled by PLC program, equipped with photoelectric and pneumatic components, precision control, and servo motor system to ensure that the set accuracy can be achieved. Sensored speed-controlled filling when approaching the target filling capacity prevents liquid spillage. Filling parameters can be changed by simply adjusting the PLC parameters, as well as changing the filling position and fine-tuning the metering.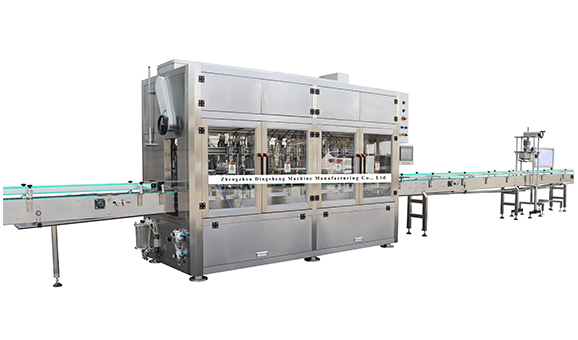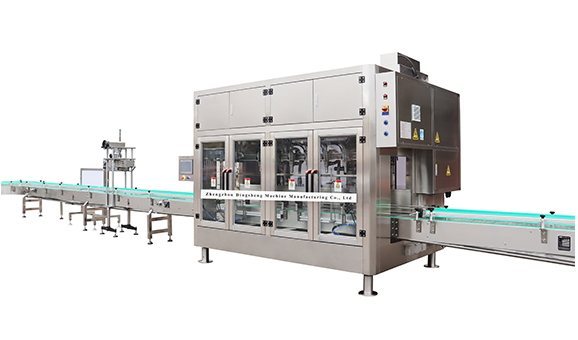 The workshop workers carefully process and assemble, and the delivery personnel strictly control. Before the traditional Spring Festival in China, we complete the production and delivery with high quality and quantity. Then we will send experienced engineers to the customer site for installation and commissioning, and complete the acceptance standards.

As a professional edible oil equipment manufacturer, "Dingsheng Machinery" provides complete sets of production lines, include edible oil pretreatment equipment, leaching equipment, oil refining equipment, filling and blow molding equipment. Combined with 20 years of production experience, according to the different needs of customers, we design plant drawings for customers, plan the layout of the entire line of equipment, and tailor reasonable and practical edible oil production and filling lines. You are free to contact the online customer service at any time, the professional sales and engineer team will provide you with technical support.