Henan Province and Samarkand-Uzbekistan established sister-province relations
On July 28, a video conference on deepening the pragmatic relations between China's Henan Province and the Samarkand State of Uzbekistan was held. Governor Yin Hong and Samarkand Governor El Jinrong had in-depth friendly communication, promoted the establishment of sister provinces and sister cities, and considered to deepen cooperation in the fields of economy and trade, agriculture, science and technology, culture, education, and health.

Yin Hong said that under the friendly relations between China and Uzbekistan, Henan Province and Samarkand have continuously expanded their exchanges within the framework of the "Belt and Road" initiative. At the most critical moment in China's fight against the epidemic this year, the Uzbekistan Embassy in China sent a video to Henan to support it. We were very moved. The Uzbek epidemic also affects the hearts of the Chinese people, and Henan has also raised a batch of epidemic prevention materials for Samarkand and jointly responded to the epidemic.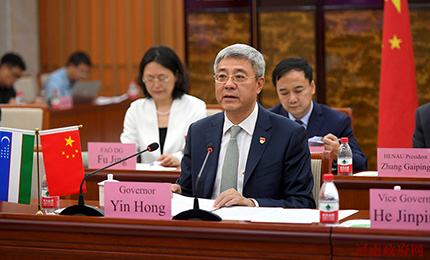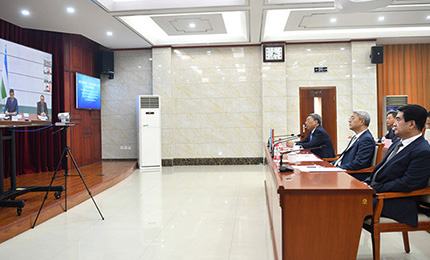 Yin Hong hopes that the two sides will jointly implement the consensus reached by the two heads of state, further strengthen all-round cooperation, continue to expand and enrich the form and content, and focus on promoting agricultural trade and investment by relying on the China-Europe Railway Express (Zhengzhou). Improve the level of cooperation in agricultural scientific research, animal epidemic prevention, cultural heritage protection, and personnel training, and achieve greater results.

Elkin Rong and Uzbekistan's Counselor Nuerkin in China spoke successively, thanking China and Henan for their support in epidemic prevention and control, and unanimously expressed that Henan and Samarkand have been cooperating effectively and have mutually promoted local economic and social development. There will be ample room for win-win development between the two parties in the future. It is hoped that with the help of multiple cooperation platforms to improve the level of mutual benefit.

Jiang Yan, the Chinese ambassador to Uzbekistan, said that local exchanges and exchanges are an important part of the friendship between China and Uzbekistan. In recent years, Henan has invested more in Uzbekistan and the relationship has become increasingly close. It is hoped that the agreement signed this time will play a positive role and promote cooperation between the two places to achieve new results.