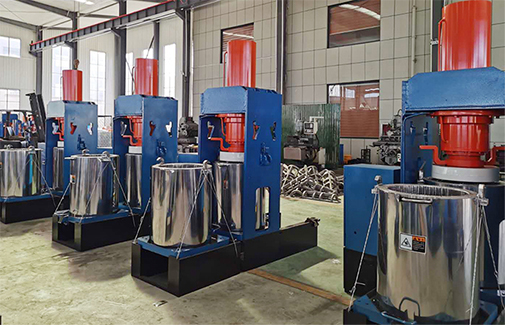 Avocado Oil Extraction Line
Dingsheng conducted a review of traditional and modern extraction methods with particular focus on extraction processes and technology for CPAO production. We draw on advanced experience at home and abroad,and consult rich experienced oil experts. Dingsheng can supply the whole processing plant for CPAO.
Applications
Applications and industries for acocado oil
Nowadays the avocado fruit is widely regarded as an important fruit for its nutritional values, as it is rich in vital human nutrients. Considering it contains high oil content, then the avocado oil can be extract and used in different industries. The traditional processes yield a grade of oil that needs subsequent refining and is mainly used in the cosmetic industry, cold-pressed avocado oil (CPAO) to be sold as edible oil for salads and cooking.
Process
Solutions for avocado oil processing
Processing of Avocado oil (CPAO)
Avocado Washing → Sorting → Pupling → Malaxing → Decanter → Vertical Centrifuge → Store
Avocado washing machine:
Bubble washing machine to remove the avocado surface dust and working as water dripping
Sorting machine:
Sort out the ripped avocado and unqualified types
Pulping machine:
Make the avocado into paste and separate the skin and stone
Malaxing machine:
Also called kneading machine, by adding soft water and with high temperature, get more oil from the paste.
Decanter separator:
By adding hot water,via the decanter centrifugal,will get oil,water and solid.
Disc centrifuge:
The material from the decanter still with a certain amount of water and solid ,this machine is for get pure oil further.
Benefits
Benefits of our professional solutions for avocado oil processing equipment
1
Advanced technology and craft
2
Easy operation & maintenance
3
Minimum energy consumption
4
Maximum achievable yield on the raw materials you process
Contact Us
The cultivation of avocado fruits is continuously growing as is the knowledge about its healthy effects and its consumption. CPAO production has spread in many different countries and its market is set to grow further also due to the increasing interest in high-quality and healthy fruits,so,if you want to have a CPAO plant or upgrade your system, then feel freely to contact us,we can offer a potential chance for you!
Welcome To Visit The Factory!
Zhengzhou Dingsheng Machine Manufacturing Co., Ltd. has its own manufacturing factory. The company integrates design, manufacturing, installation, and commissioning, scientific research, sales and after-sales service. It has strong processing capabilities of various types of oil pretreatment, leaching, refining and separation equipment. The equipment is environmentally friendly and energy-saving, and the oil output rate is high. The professional engineer team will tailor the plan for you. Welcome to visit the factory!