Inquiry
Please contact us now!
Palm Processing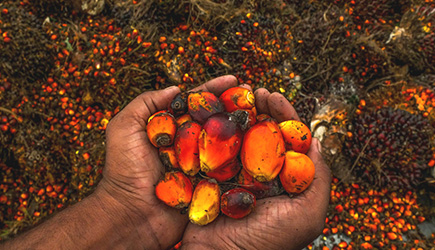 Palm
Oil palm tree is the world's highest yield per unit area of woody oil plants. Palm oil and soybean oil, rapeseed oil are said"the world's three major vegetable oils." In the past five years, palm oil has been the world's production, consumption, import and export of the largest variety of vegetable oil. And China is the world's largest importer of palm oil.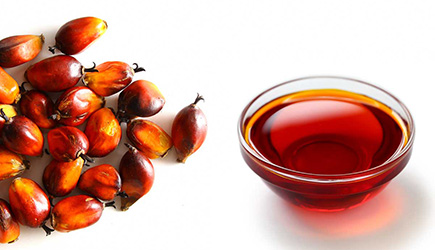 Palm oil
Palm oil is obtained through the pressing process of fresh palm fruit. Palm fruit into bundles of growth, each bundle of about 20-30kg weight contains 1500~2000 fruits. Farmers pick bundles of palm fruits on a periodic basis and must be transported to the factory for processing on the same day. The quality of crude palm oil depends on the degree of integrity of the palm fruit bundle, palm fruit once damaged will deteriorate rapidly, thus affecting the quality of crude palm oil.
Technology Process
The main products of the palm fruit press plant are crude palm oil and palm kernel, the processing capacity of about 60 to 100 tons per hour palm fruit bundles.

Palm kernel process:
Palm kernel → Press separation → Kernel/fiber separation → Kernel conditioning → Kernel crushing → Kernel separation → Palm kernel drying → Press → Palm kernel oil

Crude palm oil process:
Crude palm oil → sterilization → threshing → cooking → pressing → washing → purification → drying

Palm oil refining process:
Crude palm oil → degumming → deacidification → decolorization → deodorization → refined palm oil

Palm oil fractionation process:
Refined palm oil → heating section → crystallization section → filtration section → palm soft fat + palm stearin
The fragrant peanut oil process uses high-quality fresh peanut kernels as raw materials, and adopts some whole seeds special high-temperature frying, mixed mechanical pressing, and low-temperature cold filtration process to produce peanut oil with strong fragrance.
High-temperature pressed peanut cake (about 8% oil), after solvent extraction, the obtained crude oil can be refined through alkali refining, deacidiication, decolorization, and deodorization to produce national standard first-class edible peanut oil.
Peanut meal (residual oil less than 1%) can be used as feed.
Welcome To Visit The Factory!
Zhengzhou Dingsheng Machinery Manufacturing Co., Ltd. has been established for more than 20 years. We are committed to research and development in the field of oil treatment, produces various types of oilseeds pretreatment, oil extraction and oil refining complete sets of equipment, and strives to improve the quality of the equipment and after-sales service. Professional technical team can offer the oil refining process solution for you. Welcome to visit our factory!